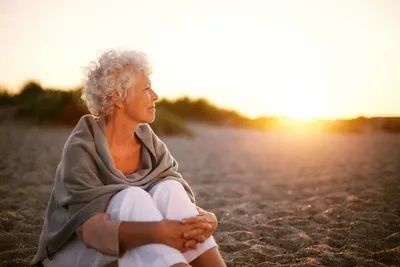 There are plenty of things to look forward to as you age: Retirement, a relaxed lifestyle, and more time with the family are just a few of  the perks. In order to capitalize on these opportunities, some people decide to live in a 55+ or Active Adult community, but there are a few things you should know before committing.
What is 55+ Housing?
A 55+ or Active Adult community is a community designed specifically  for individuals age 55 and older. Everything from floor plans and  expected home maintenance to community events and resources cater to older homeowners.
These communities are also age-restricted, meaning residents have to meet the 55+ requirement in order to purchase a property. However, there are some exceptions to this rule.
Can Someone Younger than 55 Live in 55+ Communities? 
The short answer is yes, but it will depend on specific circumstances and the community's guidelines.
The two most common situations are if a spouse does not meet the age requirement, or if there's an adult child (over 18) moving with you. In both cases exceptions are typically granted because there is one member  of the household older than 55 years.
While these are general exceptions, be sure to double check the  specifics of wherever you're looking to move, as communities do have some flexibility on determining these rules.
Common Questions
I've  heard that if 80 percent of the community is 55 and older, the  remaining 20 percent of residents can be younger. Is this true?
Yes!  This is referring to the 1995 Housing for Older Persons Act, or HOPA.  Under this act, once 80 percent of the units are occupied by at least one person over the age of 55, communities are allowed to adjust their  age requirements.
However, they're not required to allow  younger residents after this 80 percent threshold is met. Communities  might lower the minimum age by a few years to allow more homebuyers, or  they might not.
Can I still purchase a home in a 55+ community if I'm just under the age requirement?
It's  possible, but to be sure, check with a community representative. The  community might require that buyers reach the minimum age within a  certain timeframe, or they may have flexible age requirements due to  HOPA.
My child is under 18. Can I move in to a 55+ community? 
Possibly.  This restriction has more to do with available resources and amenities  and less to do with age policing. Communities with children often focus  on proximity to resources like strong public schools and family  entertainment venues. Because 55+ communities cater to a different  demographic, these important amenities aren't guaranteed to be nearby,  thus making it difficult for families with children to settle.
If  you fall into this category, be sure to ask reach out to specific  communities you're interested in to get answers. Just because it's  uncommon doesn't mean it's impossible; you'll just have to do some  digging to find the community that meets your needs.
Can my grandchildren come visit? 
Yes! In fact, some 55+ communities will even designate weeks for children-themed activities to help keep grandkids entertained.
The  key point here is that these visits are meant to be short-term. If  you're used to having your grandkids visit for months at a time, ask if  there is a maximum number of days guests under age 55 are allowed to  visit.
Can a person with a disability live in a 55+ community if they do not meet the age requirement? 
Like  other instances where age is a factor, almost always the person will be  required to live full-time with a resident who is 55 or older. If the  goal is to find a community with in-home living assistance, know that  this isn't typical of 55+ communities.
If the 55+ resident passes away, can their younger-than-55 kid/spouse/etc. inherit the property? 
This  will be at the discretion of the community. If you are including your  home in your will and you live in a 55+ community, it is best to involve  a community representative and a lawyer to determine the details.
Can I rent the property to someone under 55? 
This  is a grey area, and you're going to have to take it up with the  community's HOA guidelines. Most communities want permanent residents,  not renters, to help foster connections among neighbors, so renting out  the home in general is a rare opportunity. In order to maintain the  themes and personality of a community, renters under 55 aren't often  permitted.
Decide if a 55+ Community is Right for You
The rules and regulations can vary from community to community, so  you'll need to do some research in order to find the best fit. Just remember that you can always reach out to a community representative to  help answer any questions you may have.